Kate's Creamy Mashed Potatoes
Mashed potatoes are a classic comfort food that can be enjoyed with a wide range of dishes. They are creamy, flavorful, and easy to make. While there are many ways to prepare mashed potatoes, using Kate's Buttermilk is a simple yet effective way to add a delicious tangy flavor to the dish. Kate's Buttermilk is made with real milk and cream, and its rich and creamy taste makes it a great addition to any mashed potato recipe. In this recipe, we'll show you how to make creamy mashed potatoes with a tangy twist using Kate's Buttermilk.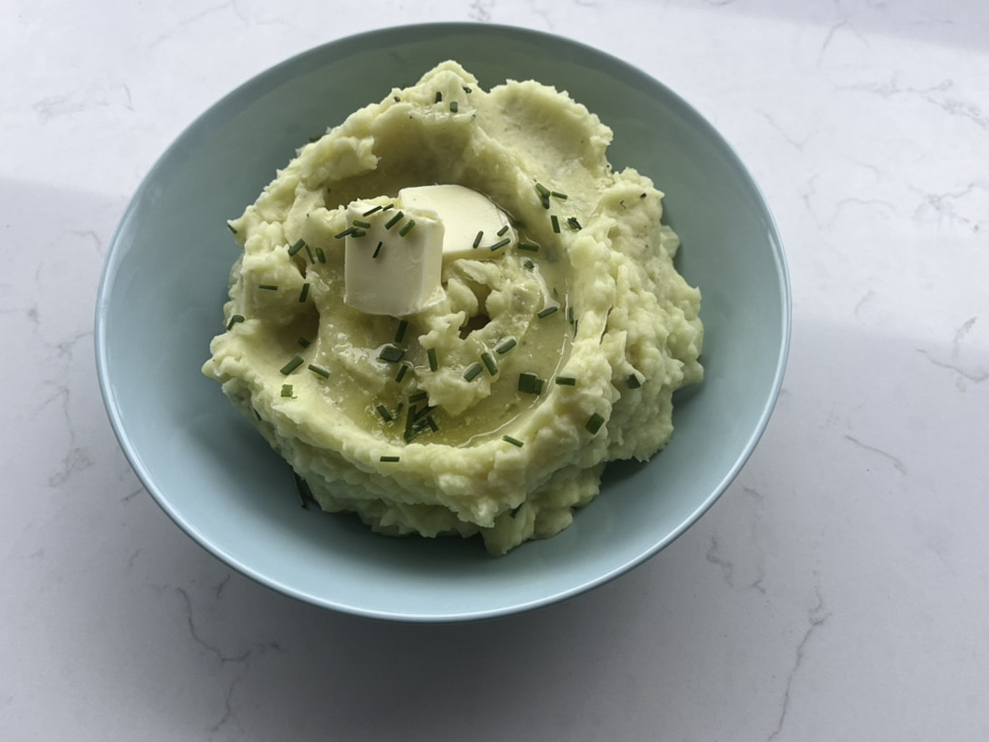 Ingredients
3

lbs

boiling potatoes

¼

cup

Kate's buttermilk

¼

cup

whole milk

½

stick

Kate's unsalted Butter

1

tbsp

chopped chive

½

tsp

freshly ground black pepper

Kosher Salt
Instructions
Begin by boiling 4 quarts of water and 2 tablespoons of kosher salt in a large pot.

Peel and cube 3 pounds of boiling potatoes and add them to the boiling water.

Simmer uncovered for 10 to 15 minutes, or until the potatoes are fork-tender.

While the potatoes cook, heat 1/4 cup of whole milk and 1/2 stick of Unsalted Kate's Butter in a small saucepan, being sure not to let it boil.

Once the potatoes are done, drain them in a colander and return them to the pot.

Mash the potatoes with a potato masher, fork, or whatever you have handy.

Sprinkle in 1/2 teaspoon of freshly ground black pepper and 2 teaspoons of salt, or more to taste.

Add 1 tablespoon of chopped chives for an extra pop of flavor and color.