Buttermilk Belgian Waffles
There is nothing sweeter than waking up to the smell of Sunday morning breakfast. If you're anything like our family, you love a big breakfast with everyone around the table. It's our time to be together before heading out to the barns. And when you walk into the kitchen to discover waffles are on the table? Well, you know it's going to be a good day.
Waffles have been a Patry family favorite for years. Using our old fashioned, full-fat Buttermilk, you'll achieve that perfect balance of fluff and crisp. Kate's farm-fresh buttrmilk gives your waffles a slight tangy flavor that works well with sweet toppings. And waffles are an open canvas! Top them with anything from fresh blueberries or strawberries to whipped cream or our own favorite, Buttermilk Breakfast Syrup. Maybe you're more of the breakfast for dinner type? Try adding fried chicken for an easy Chicken and Waffles meal.
However you top your waffles, we hope you'll enjoy them together.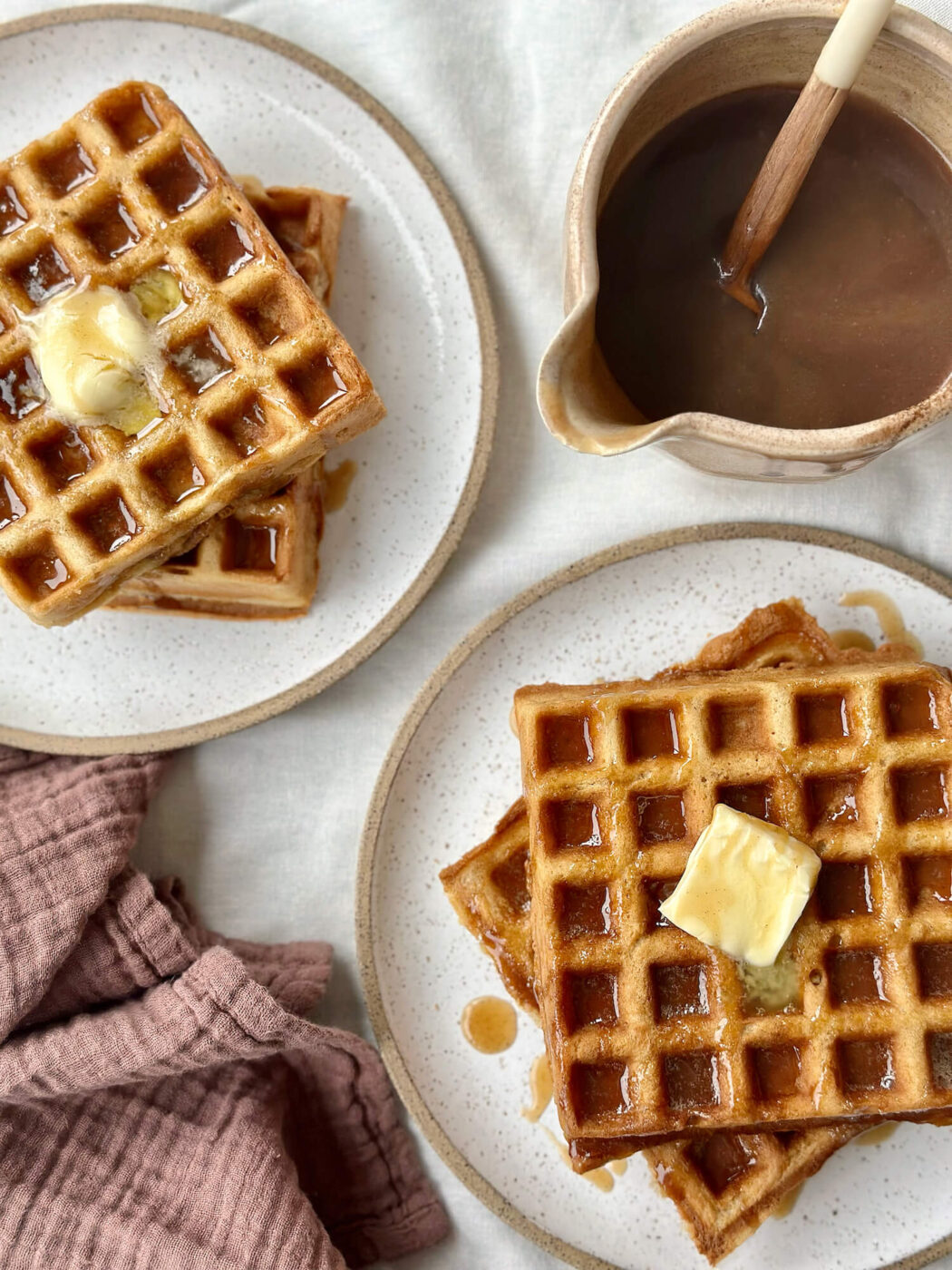 Ingredients
4½

cups

all purpose flour

2

tbsp

baking powder

6

tbsp

sugar

1

tsp

salt

2

tsp

cinnamon

1

tsp

baking soda

1

cup

vegetable oil

3

cups

milk

1

cup

Kate's Buttermilk

2

tsp

vanilla extract

4

egg yolks

4

egg whites
Instructions
In a large bowl whisk together the flour, baking powder, sugar, salt, baking soda, and cinnamon.

In a medium bowl mix together the egg yolks, vegetable oil, milk, buttermilk and vanilla extract.

In a small bowl beat the egg whites with a hand mixer until stiff peaks form. Set aside.

Add the egg yolk mixture to the dry ingredients and mix well.

Pour the batter onto your hot waffle iron. Note: Your cook time will be based on your waffle iron's manufacturer's instructions, but it's usually 5 to 6 minutes.