Easy Crispy Battered Fried Fish
Fried fish is a classic dish that is loved by many, and with Kate's Buttermilk, you can take this dish to the next level. The tangy and creamy flavor of buttermilk adds a delicious dimension to the fish and creates a crispy and golden-brown crust. In this recipe, we will show you how to make fried fish using Kate's Buttermilk as a marinade and coating. This recipe is easy to follow and requires only a few simple ingredients, making it perfect for a quick and tasty weeknight dinner.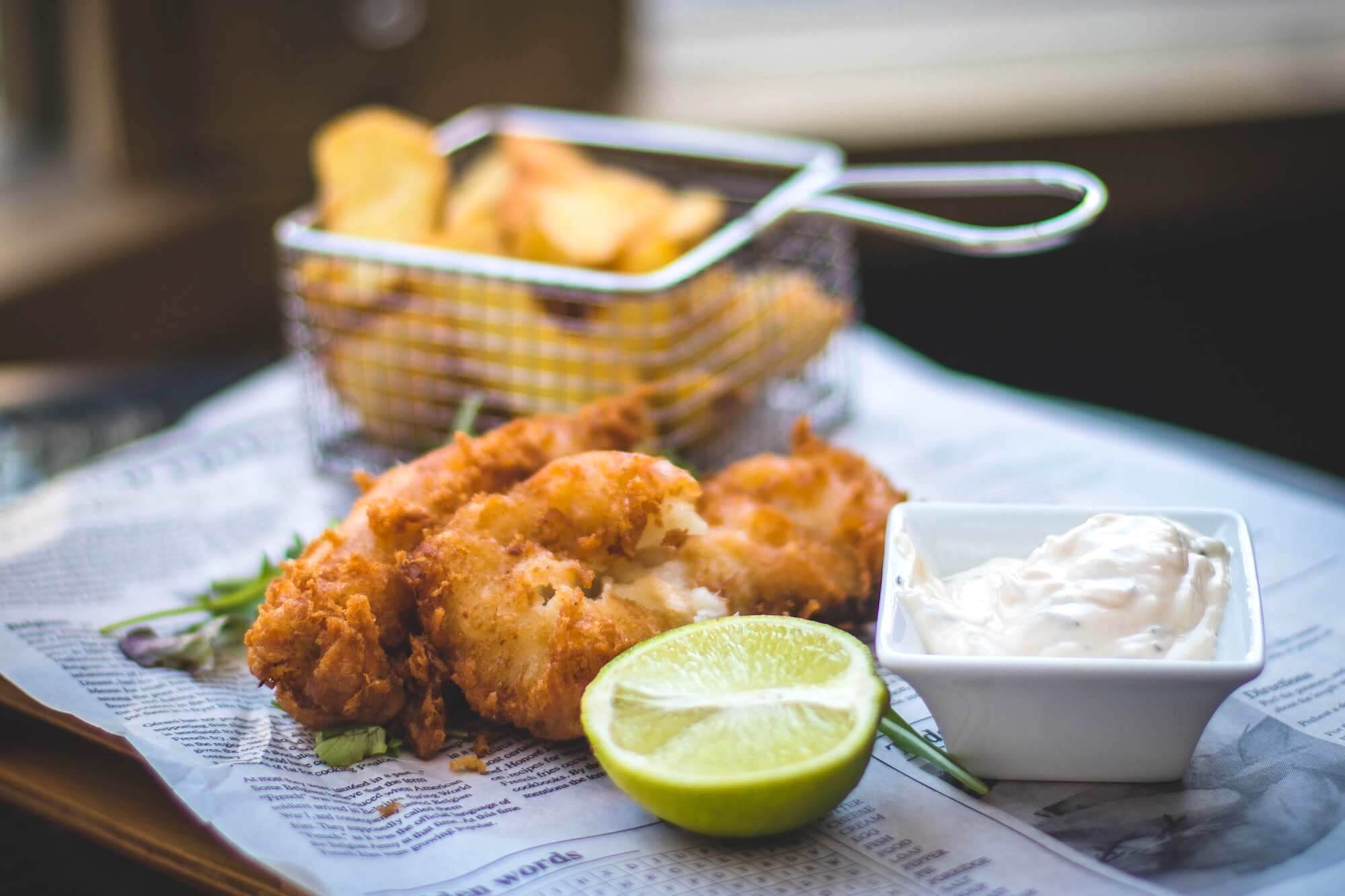 Ingredients
1

lb

fish filets (such as cod, haddock, or tilapia)

1

cup

Kate's buttermilk

1

cup

all-purpose flour

1

tsp

paprika

1

tsp

garlic powder

1

tsp

onion powder

½

tsp

salt

vegetable oil (for frying)
Instructions
In a shallow dish, pour Kate's Buttermilk over the fish fillets, making sure they are fully coated. Cover the dish with plastic wrap and let the fish marinate in the refrigerator for at least 30 minutes, or up to 4 hours.

In a separate shallow dish, mix together the flour, paprika, garlic powder, onion powder, and salt.

Heat the vegetable oil in a large skillet over medium-high heat.

Remove each fish fillet from the buttermilk marinade, allowing any excess to drip off. Coat each fillet in the flour mixture, pressing the flour onto the fish to ensure it sticks.

Carefully place the fish fillets in the hot oil and fry until they are golden brown and crispy, about 3-5 minutes per side.

Using a slotted spoon, remove the fish from the skillet and place them on a paper towel-lined plate to drain any excess oil.

Serve the fried fish hot, with lime or lemon wedges and tartar sauce. Don't forget the fries, too!