Buttermilk Squash Pie
Find yourself with a larger squash harvest than anticipated this season? Lucky you! We've got the perfect Kate's Recipe to put those autumn treasures to use. Our Buttermilk Squash Pie will deliver peak comfort to all your fall dinners.
Squash pies have been a favorite of New Englanders dating back to the 1700s, and today, we still crave that cozy, melt-in-your-mouth treat after a savory meal. Using Kate's Homemade Buttermilk and Unsalted Butter, we give this timeless dessert a true taste of home. Top with whipped cream to serve; you can't go wrong with this New England classic.
While our family recipe has always called for buttercup squash, you could easily use other winter squash, such as butternut, blue hubbard, or pumpkin, as a substitute. We do recommend prepping your ingredients ahead of time and letting them reach room temperature. This will help prevent the filling from cracking when the pie is cooling. Happy baking!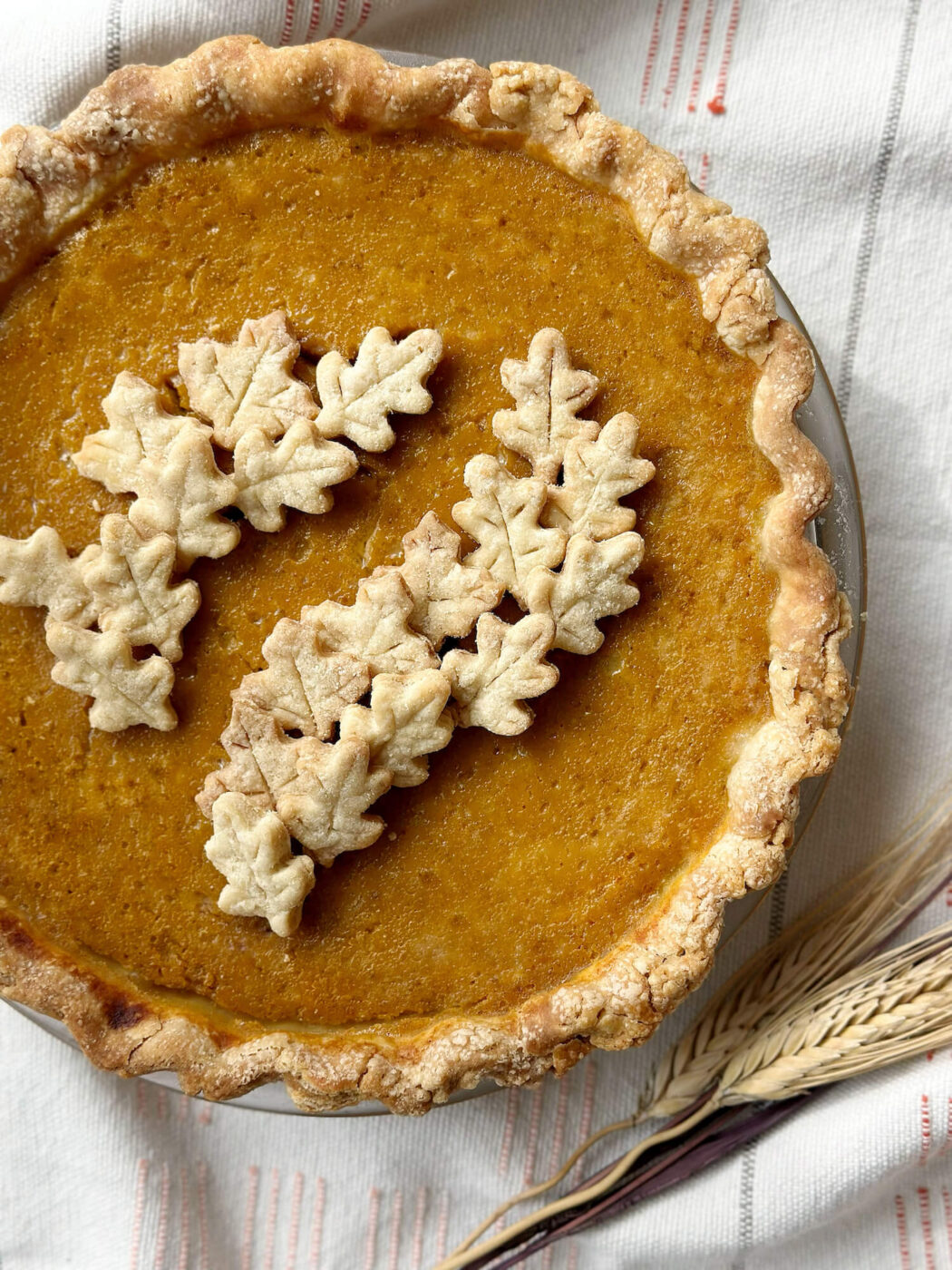 Ingredients
2

cups

cooked buttercup squash, pureed, room temp

*Pumpkin, acorn, or butternut squash can be used as substitutes. Having your ingredients at room temp will help prevent the filling from cracking when the pie is cooling.

2

eggs, room temp

1½

cups

Kate's Buttermilk, room temp

2

tbsp

Kate's Unsalted Butter, melted

1

cup

light brown sugar

½

tsp

salt

1

tsp

cinnamon

½

tsp

ginger

¼

tsp

ground cloves

1

9-inch single, unbaked pie crust
Instructions
Preheat the oven to 425° F. Puree the squash in a food processor or blender. This step assures that the filling will be smooth.

Using a wire whisk, blend the first 9 ingredients in a large bowl until well combined. Pour into your unbaked pie shell.

Bake on the lowest oven rack in a preheated oven at 425° F for 15 minutes. Reduce temperature to 350° F and bake until internal temps reach 170–175°F. About 45 min.

The pie will seem liquidy, but if you cook it until it looks solid, it will be over-baked. Cool the pie on a wire rack for 2 hours. Serve immediately or refrigerate.